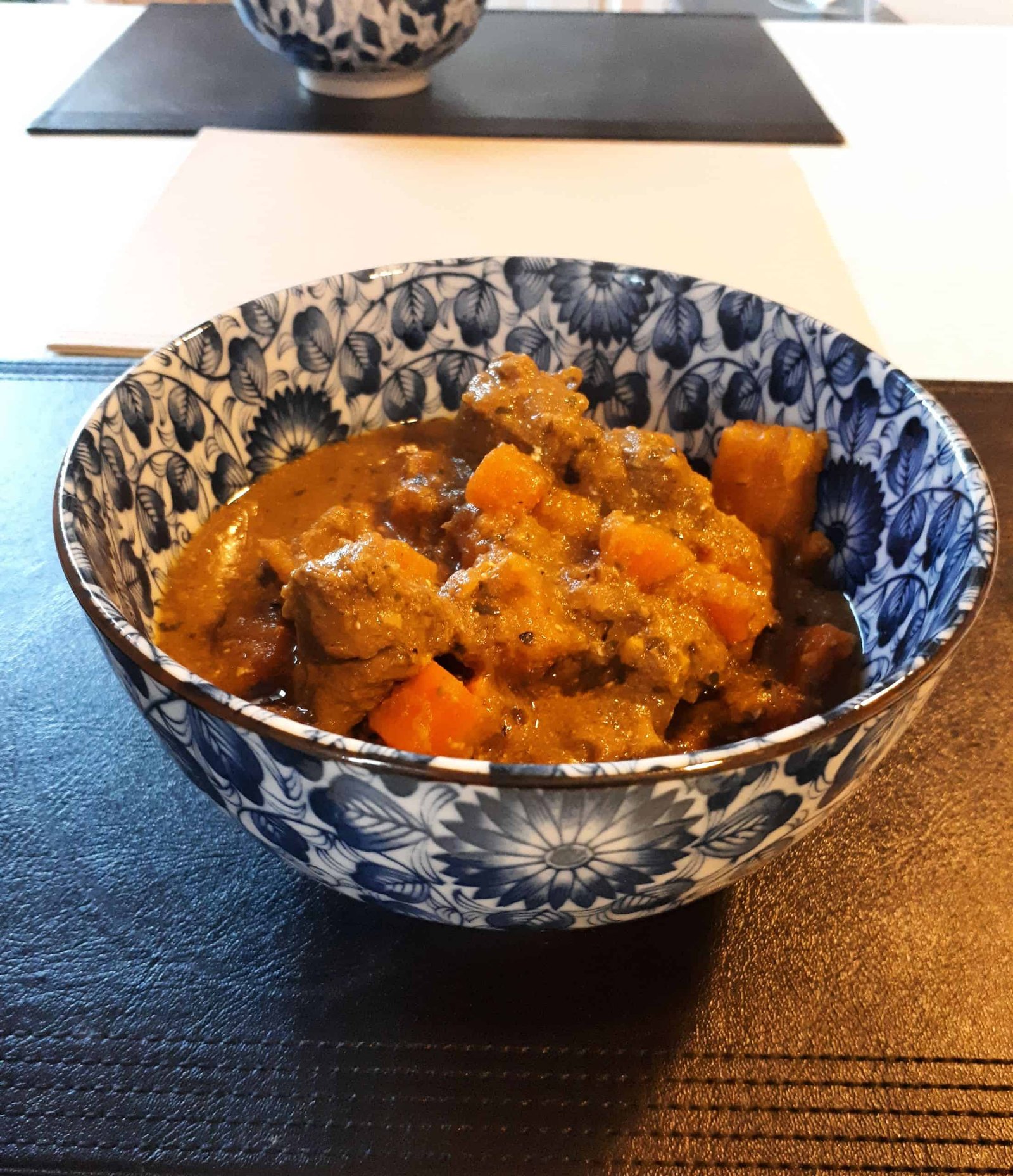 Ingredients
2 tbsp rapeseed oil
600g lamb chunks
1 onion
5 cloves garlic
2 inches ginger, chopped (2tsp of frozen prepared ginger)
10 cardamom pods(remove the seeds for use in cooking)
2 tsp ground coriander
2 tsp ground cumin
1/2 tsp turmeric
1/2 tsp cayenne pepper
500ml stock
4 sweet potatoes, peeled and cut into chunks.
5 carrots, peeled and cut into chunks.
75g natural yoghurt
Instructions
1. Heat the oil in the pan and add the onions, garlic, and ginger.
2. Add in the lamb and cook till it changes colour.
3. Next add in the cardamom seeds, cumin, turmeric, cayenne pepper and coriander. Stir and add in the stock.
5. Cook for about an hour (slow cooker is handy for this and could be left on for longer). Leave the lid on the pot for this cooking period.
6. 45 min before you want to eat, throw in the sweet potato and carrot chunks.
7. When the sweet potato and carrot is soft, it's done. You may wish to reduce the liquid further so remove the lid for a bit before serving to allow this to happen.
8. Take off the heat and add in the yoghurt before serving.