Jump to recipe
2 Dinners in 1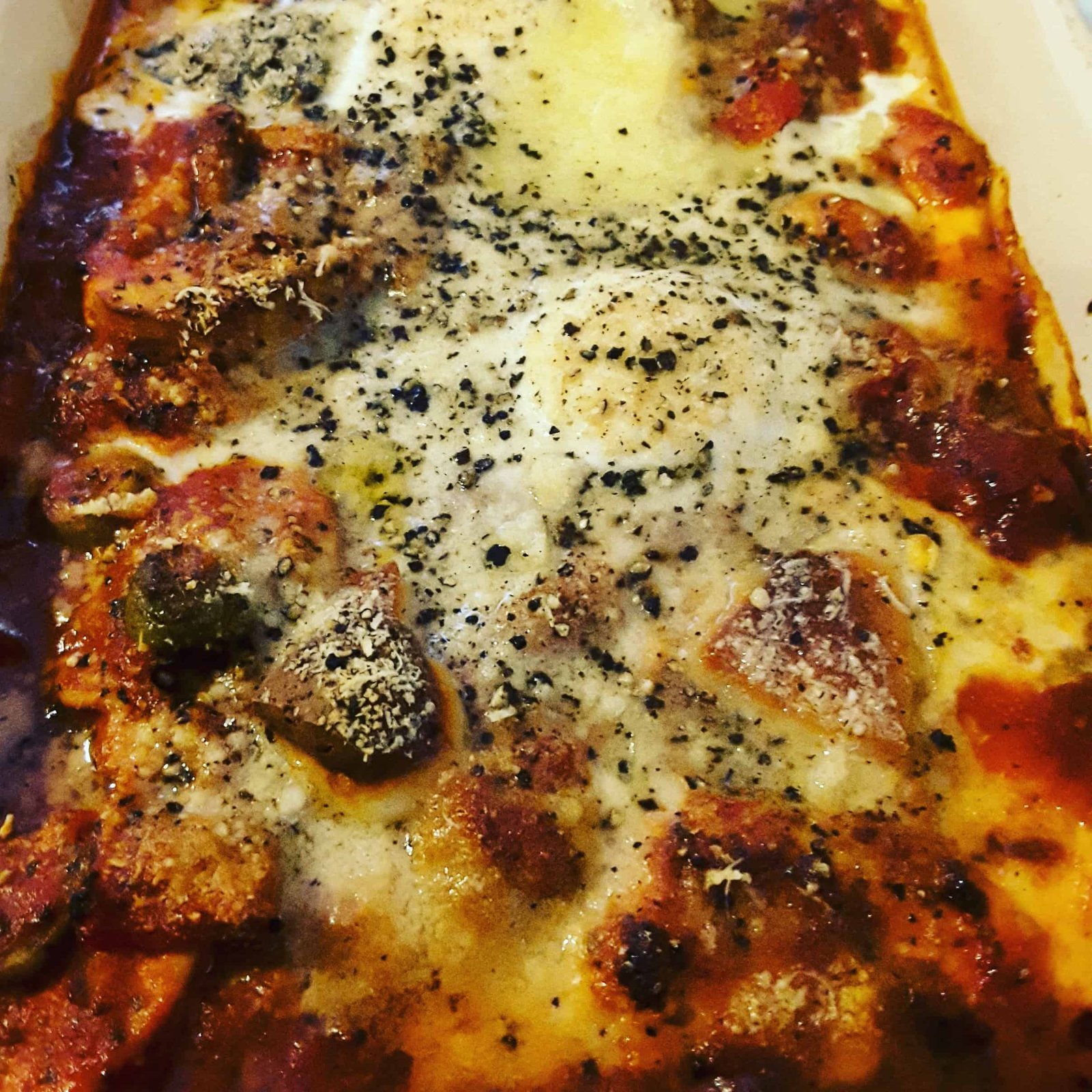 Ingredients
On a low heat, add the olive oil to a big frying pan.
When hot, add the onion, chilli and the crushed garlic. Fry, stirring frequently, for 10 mins.
Next add in the chicken and sliced mushrooms and cook through.
When the chicken is cooked, add the tins of tomato, the sliced pepper, capers and black olives.
While this is simmering away, put your pasta on.
You could eat half the mixture one evening with pasta (50g is a small portion, 75g medium and 100g large). Serve with the fresh basil.
The following night (or breakfast!), with the other half of the mixture, place in an ovenproof dish. Crack eggs on top, sprinkle with Parmesan and cook in the oven until the white of the egg is no longer translucent (about 10 minutes!).
Instructions
1 tbsp olive oil
1 medium onion diced
5 garlic cloves, crushed
3 red chilli peppers, finely sliced
1 red pepper, sliced
1 packet of mushrooms (sliced),
2 large handfuls of black olives
1 tbsp capers
2 tins chopped tomatoes
4 chicken breasts (cubed)
1 handful fresh basil
Pasta for night one.
2 eggs and Parmesan for night 2!

© 2023 Copyright Orla Walsh Nutrition