Jump to recipe
Prawny Pasta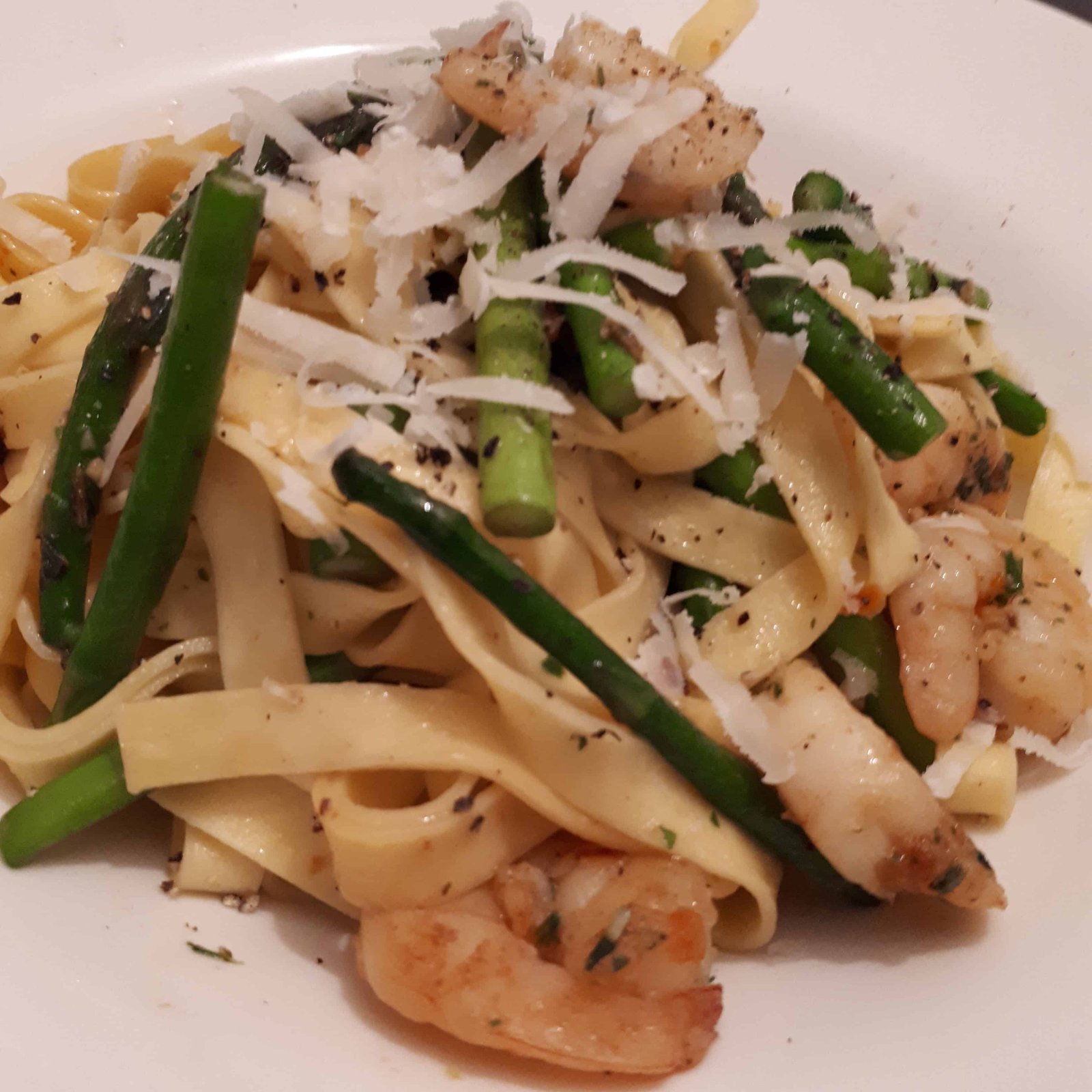 Ingredients
2 tbsp of garlic infused oil
200g packet of asparagus (green beans if Low FODMAP)
200g cherry tomatoes
200g packet of prawns
20g parmesan
150 g pasta (maize or rice if following Low FODMAP)
Instructions
Get the saucepan of boiling water ready to cook your pasta. Add the pasta with a 1/2 tsp salt. Fresh pasta is very quick to cook so for speed, use this!
Add the garlic infused oil to the pan (can use fresh garlic and oil if you'd prefer!). When the pan is hot, add the prawns. They're super quick to cook.
When you flip the prawns, add the asparagus and cherry tomatoes (also super quick to cook).
Drain the pasta. Then mix it in with your prawns, asparagus + tomatoes.
Season and then serve in bowls with some parmesan on top.

© 2023 Copyright Orla Walsh Nutrition