Jump to recipe
Vegan wrap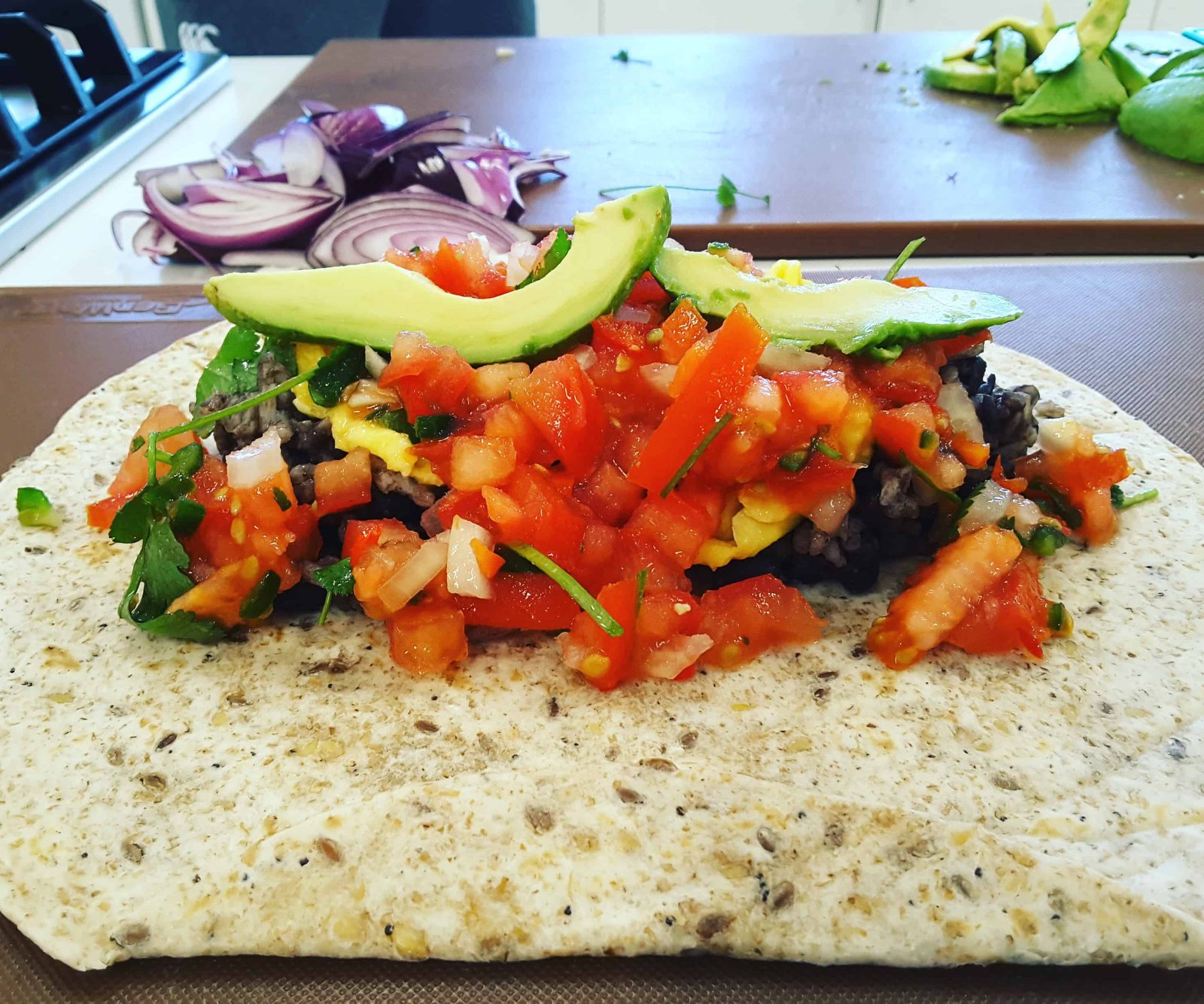 Ingredients
2 large tomatoes, chopped
1/2 small onion, chop it finely
+/- chilli (1/2 chilli if you like heat!)
1 handful fresh coriander, chop it up into small pieces
1 tbsp olive oil
1/2 lemon - juiced
1 clove of garlic, crushed
1/2 small onion, chopped
1 small red chilli pepper, fine chopped
1 teaspoon cumin
1 tbsp oil
1 tin of black beans, drain them and rinse!
3 wholegrain seeded wraps
1 avocado - peel, de-stone and slice!
Instructions
First make the salsa by chopping everything up and mixing it together (tomatoes, onion, chilli, coriander, olive oil and lemon juice)
For the black beans: Heat a frying pan up. Add in the oil, garlic, onion, chilli and cumin and cook for a few minutes.
While that is cooking, place a wholegrain seeded wrap on each plate. When the bean mixture is hot, spoon on some beans to your wrap, add some homemade salsa and avocado.
A woman might eat one for a dinner, but an exercising lady or man might eat 2!
Roll it up and eat!

© 2023 Copyright Orla Walsh Nutrition