Jump to recipe
French Toast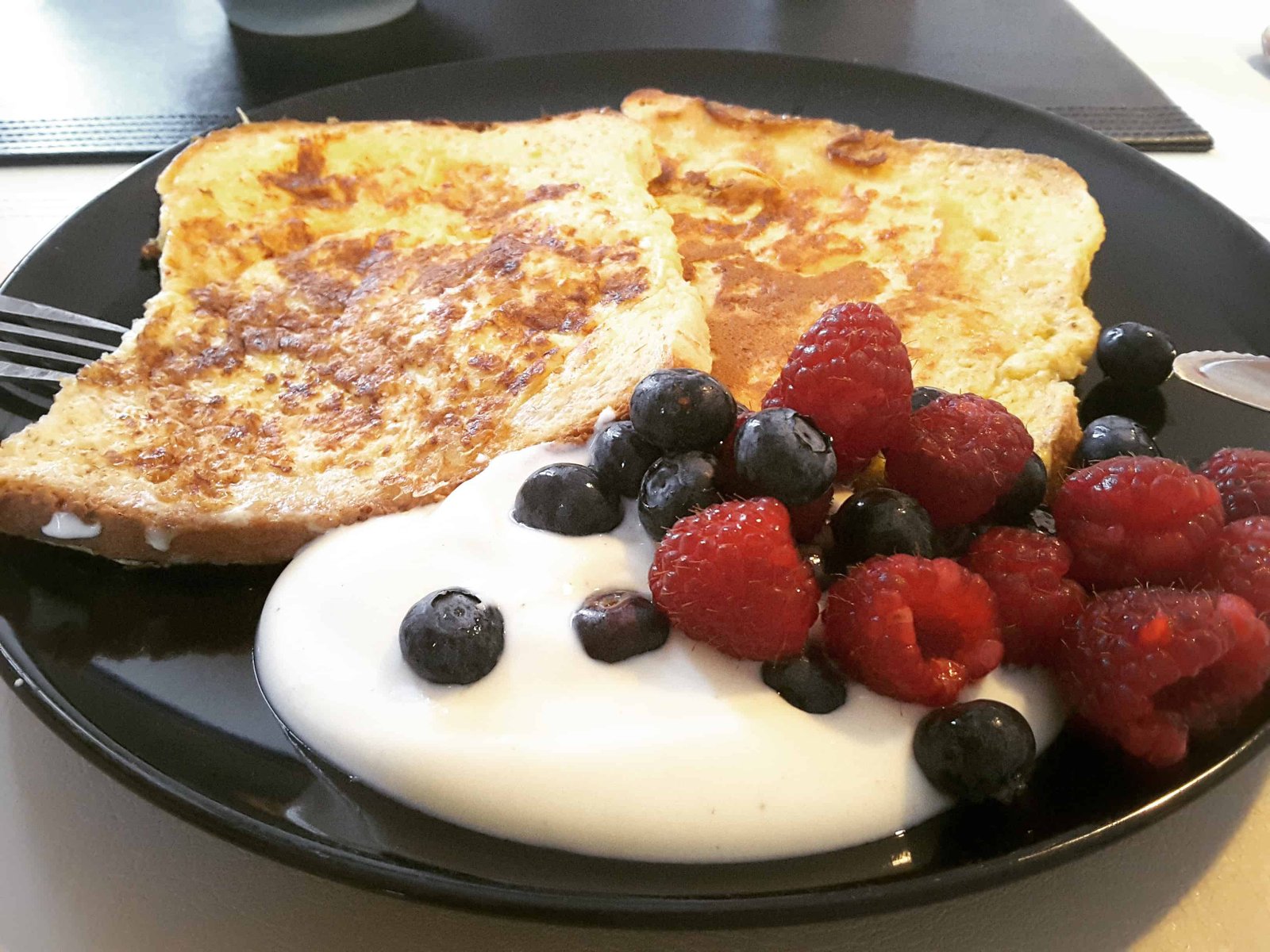 Ingredients
Whisk up an egg in a bowl with a sprinkling of cinnamon and a drop of vanilla extract.
Dip the slices of bread into the egg mixture.
Fry on a non-stick pan.
Options:
Serve with some yoghurt and berries
OR serve with mashed banana and peanut butter (can be made into a warm sandwich... yes, the PB melts... mmm....)
OR grated apple/ pear with almond butter
OR ricotta and mashed berries
OR serve savoury with feta & mint leaves
OR mozzarella, tomato and basil!
Instructions
Bread - preferably granary for extra fibre
Egg
Cinnamon
Vanilla extract
Extras - see above!

© 2023 Copyright Orla Walsh Nutrition