Jump to recipe
Baked chicken in an orange sauce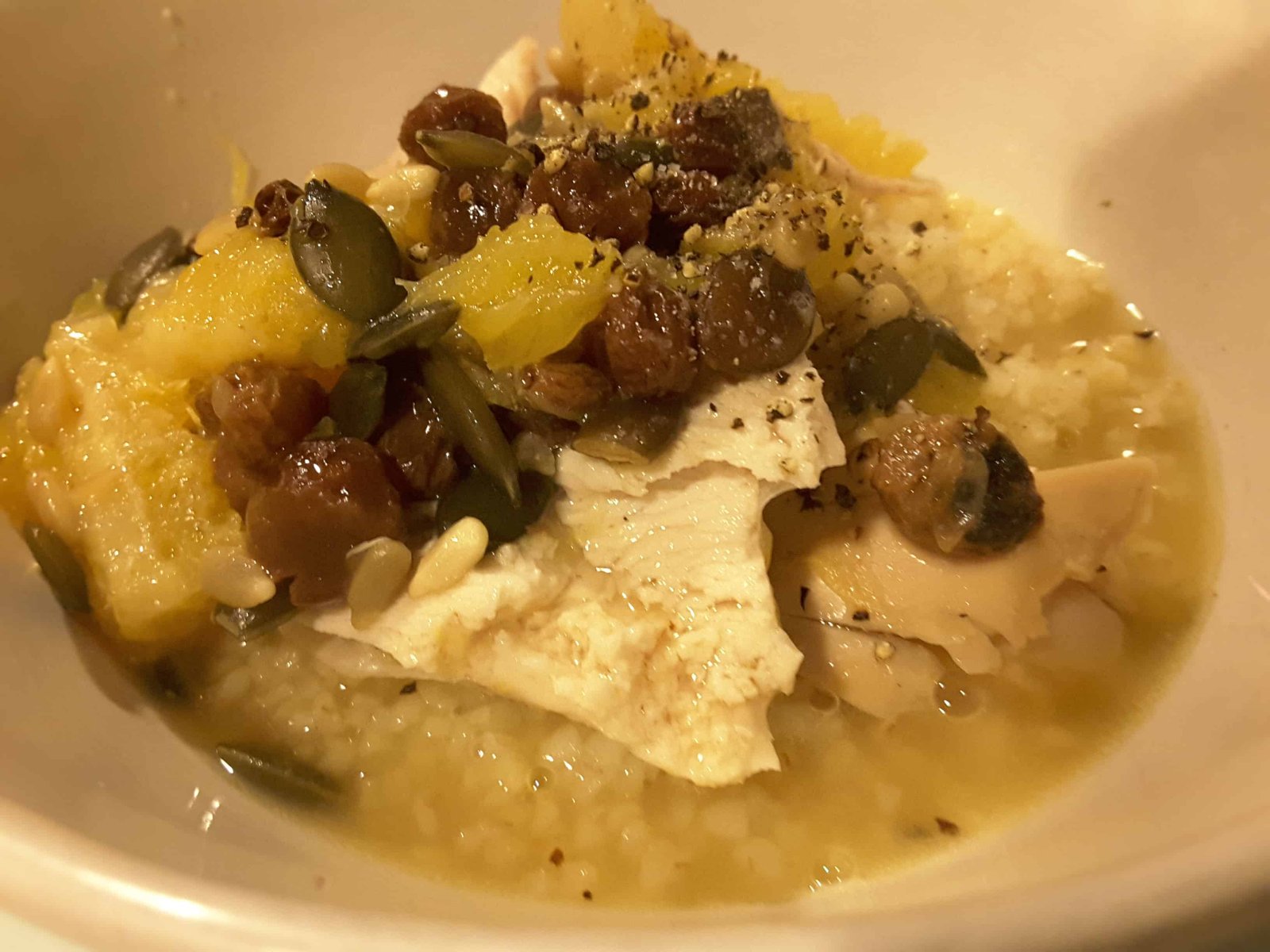 Ingredients
Skin your whole chicken and place in an ovenproof dish.
Cut up the oranges and throw over it.
Squeeze the orange pieces a little to release the juice!
Add in the raisins and pumpkin seeds.
Place the lid onto the dish and cook at 190 degrees in an oven proof dish (45 min per kg plus 20 min).
Season and serve with something to mop up the lovely juice e.g. bulgar wheat and peas.
Instructions
1 whole chicken
4 oranges
1/2 cup raisins
1 cup pumpkin seeds

© 2023 Copyright Orla Walsh Nutrition