Jump to recipe
Brown Soda Bread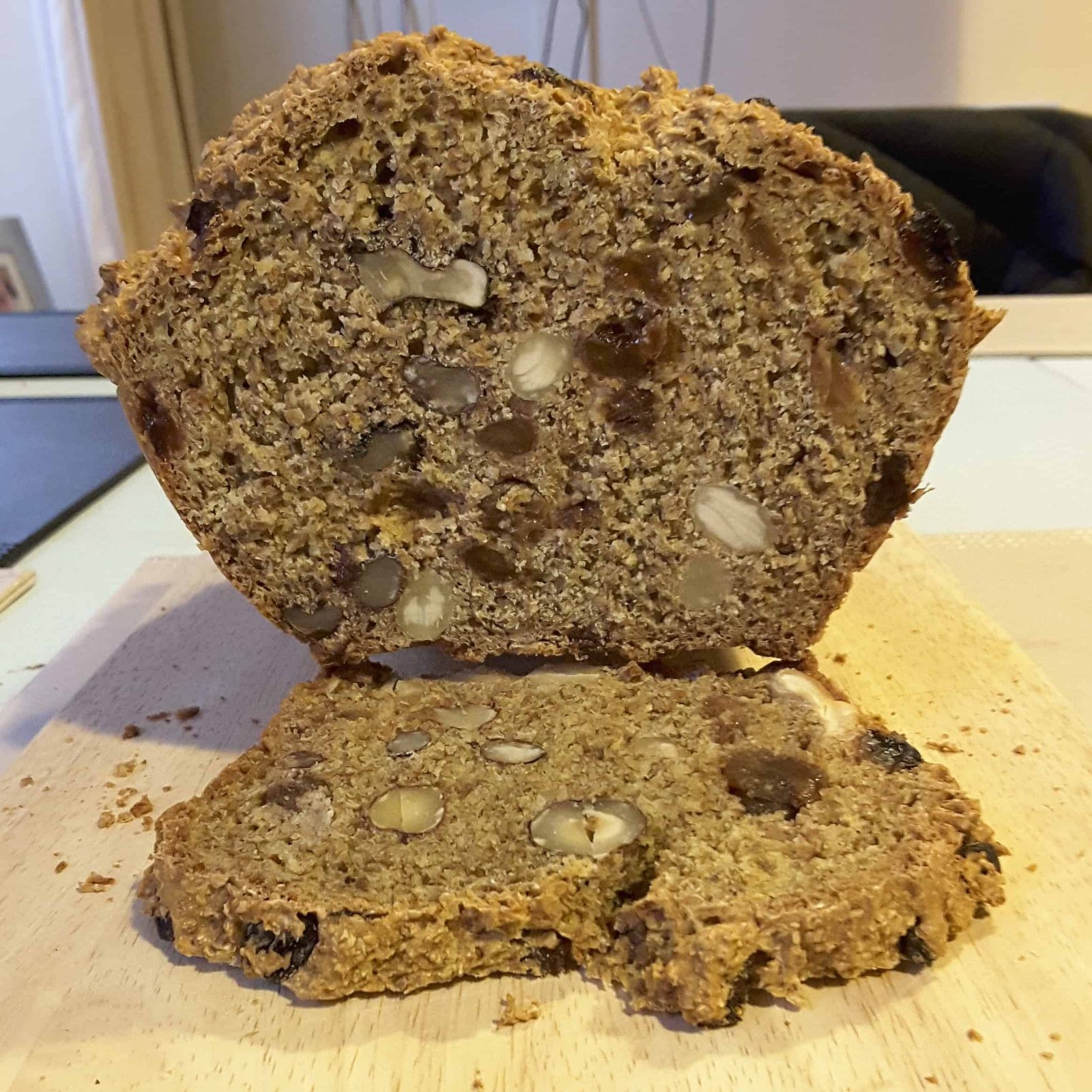 Ingredients
Preheat your oven to 200°C.
Mix all the dry ingredients in a bowl.
Add the buttermilk and mix well.
Grease a bread tin. Spoon in the contents from the bowl.
Bake for 10 min. Then turn down the heat to 180°C and bake for another 40 minutes.
Is it cooked? The bread should should hollow when you tap the bottom of it.
Cool on a wire rack.
Instructions
350g Wholemeal Flour
125g Plain Flour
20g Wheatgerm
20g Wheat Bran
1 tsp Bread Soda
1 tsp Salt
500ml buttermilk
**same bread in the picture but I added half a pack of raisins and 1 packet of mixed nuts.

© 2023 Copyright Orla Walsh Nutrition