Jump to recipe
Healthy chicken korma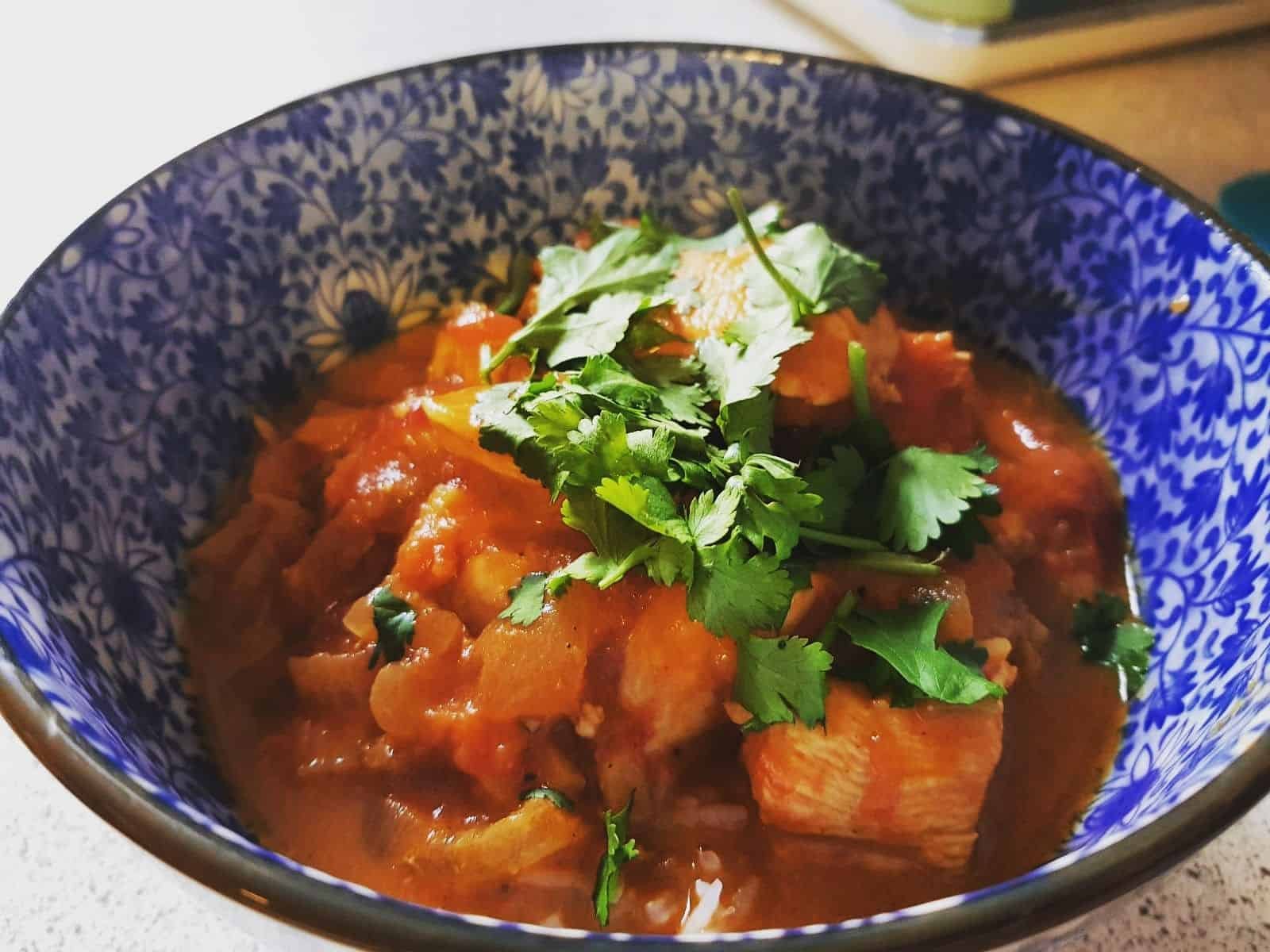 Ingredients
1 tbsp rapeseed oil (use garlic infused oil if Low FODMAP)
1 onion (Or green part of scallions - Low FODMAP)
3 garlic cloves, crushed
1 small chilli, chopped finely (can buy frozen & prepared - 1 tsp)
2 inches ginger, chopped finely (can buy frozen & prepared - 2 tsp)
1 tsp garam Masala
1 tsp turmeric
1 x 400g tin tomatoes
1 tsp tomato puree
1 x 400g tin coconut milk
2 tbsp mango chutney
4 chicken breasts, cut into chunks
If you have it, fresh coriander for the garnish
Instructions
1. Heat the oil in a pan and add the onions and garlic. When golden add the ginger and chilli.
2. Wait another minute and then add the turmeric, followed by the tomatoes, chutney and puree. Add a little water to wet the mixture - 2 to 4 tbsp is usually plenty.
3. Simmer and wait for the water to disappear.
4. Add the chicken and coconut milk. Turn up the heat to bring on the bubbling. Reduce the heat then and simmer for 15 minutes.
5. While it's simmering you could prepare your rice. Choose brown for more fibre or try out the likes of quinoa or bulge which also go well with this dish.

© 2023 Copyright Orla Walsh Nutrition