Jump to recipe
Fruit cake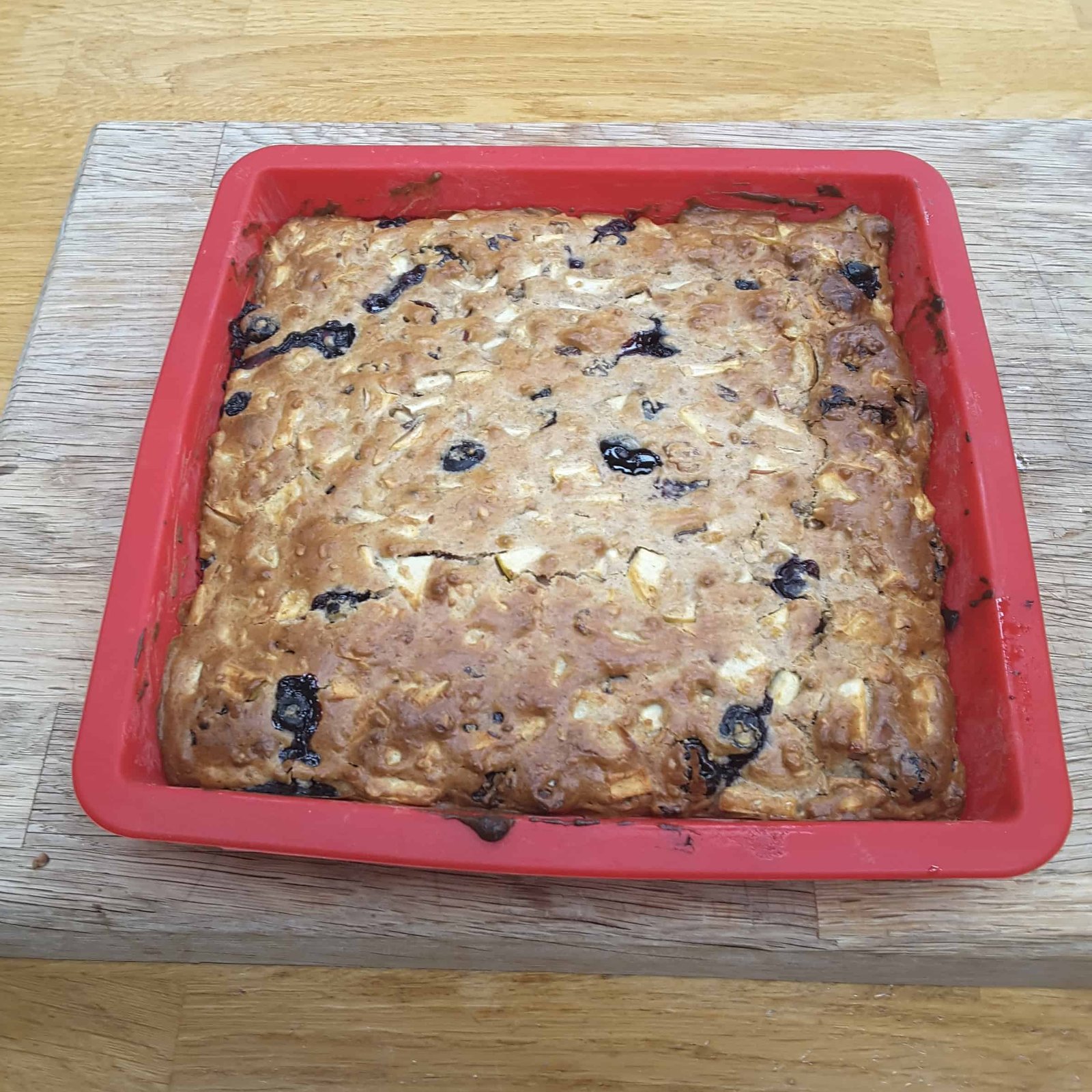 Ingredients
75g flour
3 tsp baking powder
50g wheat germ
2 apples, chopped into little pieces (if you prefer 2 ripe bananas mashed)
100g dried fruit (e.g. raisins, sultanas)
25g of seeds/ nuts (e.g. pecans, walnuts)
50ml olive oil
2 tbsp yoghurt
2 eggs
2 tsp mixed spice (if you don't like it, leave it out!)
Instructions
1. Preheat the oven to 200°C
2. Add the flour, baking soda, mixed spice, wheat germ, apples, dried fruit and nuts/seeds together.
3. In a bowl mix the oil, yoghurt and eggs together,
4. Mix the wet ingredients with the dry. Scoop into a greased baking tray.
5. Cook for 20 min at 200°C.

© 2023 Copyright Orla Walsh Nutrition