Jump to recipe
Chowder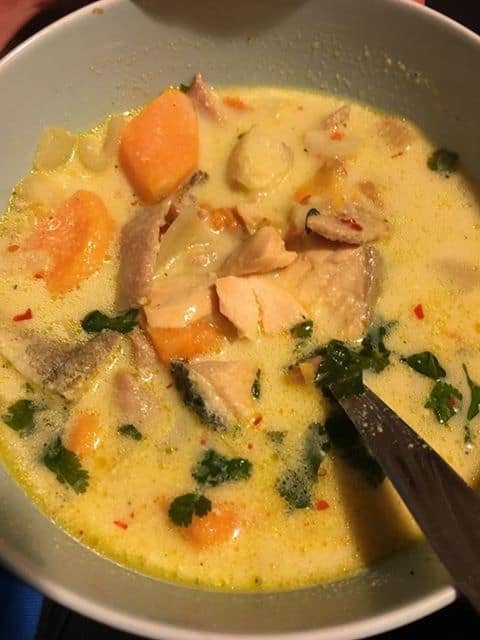 Ingredients
Fry the rashers for a few minutes before adding the onion and chilli.
Once the onion has softened, add the potatoes, stock and milk.
Bring to the boil before adding your fish and butter beans. Simmer for a few more minutes to cook the fish.
Finish with a sprinkling of fresh coriander.
Instructions
1 tbsp Olive oil
200g rashers - use scissors to cut into little strips
1 onion, diced
1 small chilli, diced
400g sweet potato, peeled and cut into cubes
1 litre chicken stock
700ml milk
700g fish (aim for a mixture)
1 tin butter beans, rinsed
1 bag fresh coriander
Pepper