Jump to recipe
Chicken Curry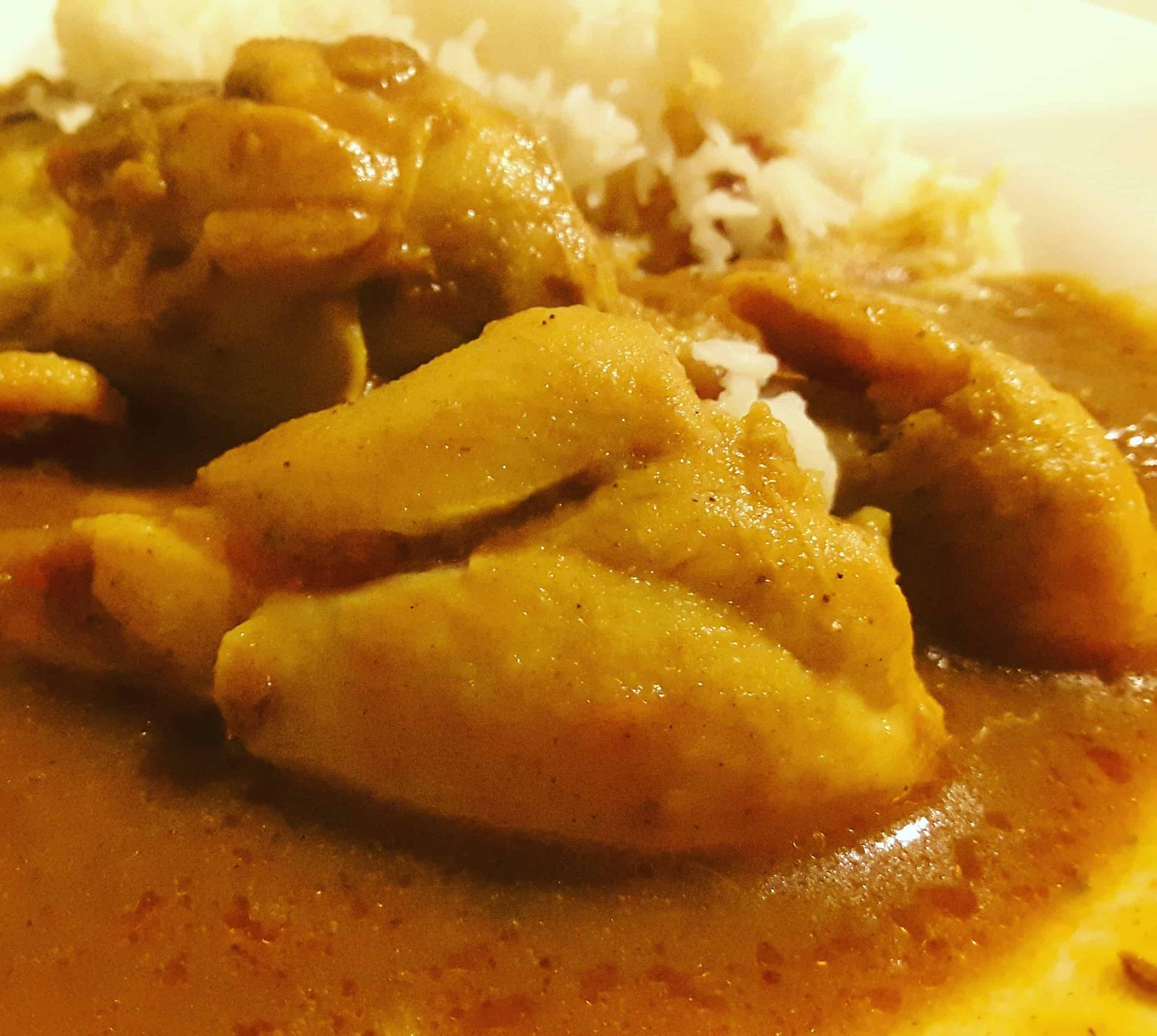 Ingredients
Add the onion, garlic and ginger to a blender with 6 tablespoons of water and blitz.
Heat the oil in a large non-stick pan and place on a medium heat.
Put the cumin, coriander, fennel, cinnamon and chilli flakes into the pan. It takes about 1 minute to release the flavours. It smells delicious!
Add the onion, garlic and ginger paste and fry for 10 mins.
Stir in the garam masala, turmeric and honey and then add in the tomatoes. Cook for about 5-10 minutes more before lobbing in the chicken.
After 5 mins add in the chicken stock. Cook for 15 minutes more and then it's ready to serve!
Instructions
1 onion, roughly chopped
5 garlic clove, roughly chopped
50g fresh ginger ginger, roughly chopped
1 tbsp olive oil
2 tsp cumin seed
2 tsp ground coriander
1 tsp fennel seed
1 cinnamon stick
1 tsp chilli flakes
1 tsp garam masala
1 tsp turmeric
1 tsp honey
1 can chopped tomatoes
Packet of 8 chicken thighs and legs - remove the skin!
250ml hot chicken stock

© 2023 Copyright Orla Walsh Nutrition