Jump to recipe
Tasty beef stew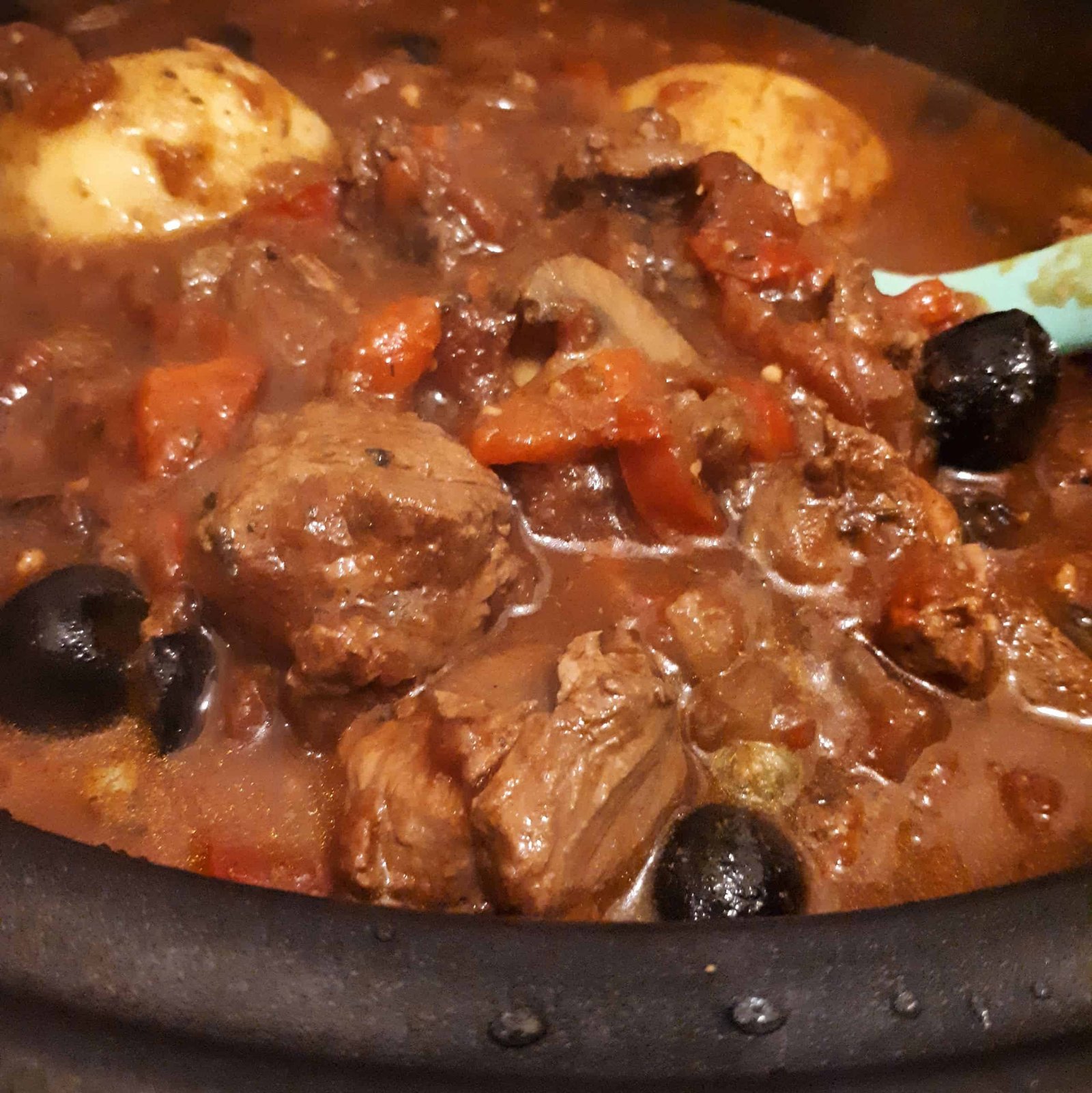 Ingredients
2 tbsp rapeseed oil
1 onion, chopped
4 cloves garlic, crushed
600g stewing beef
2 tins tomatoes
2 red peppers, chopped
1 packet mushrooms, chopped
1 tbsp thyme
800g potatoes
2 tbsp capers
1 jar black olives, roughly chopped
Instructions
1. Ideal for a slow cooker! In a pan cook the onions and garlic in the oil. Then add the beef and cook it till it changes to brown in colour.
2. Throw in the rest of the ingredients bar the potatoes, capers and olives. You can leave this cooking all day in the slow cooker, or leave it to cook in your oven at 160°C for about an hour.
3. In the evening add in the potatoes and cook for another hour. Before you seve add in the capers and black olives.

© 2023 Copyright Orla Walsh Nutrition