Jump to recipe
Lentil Granola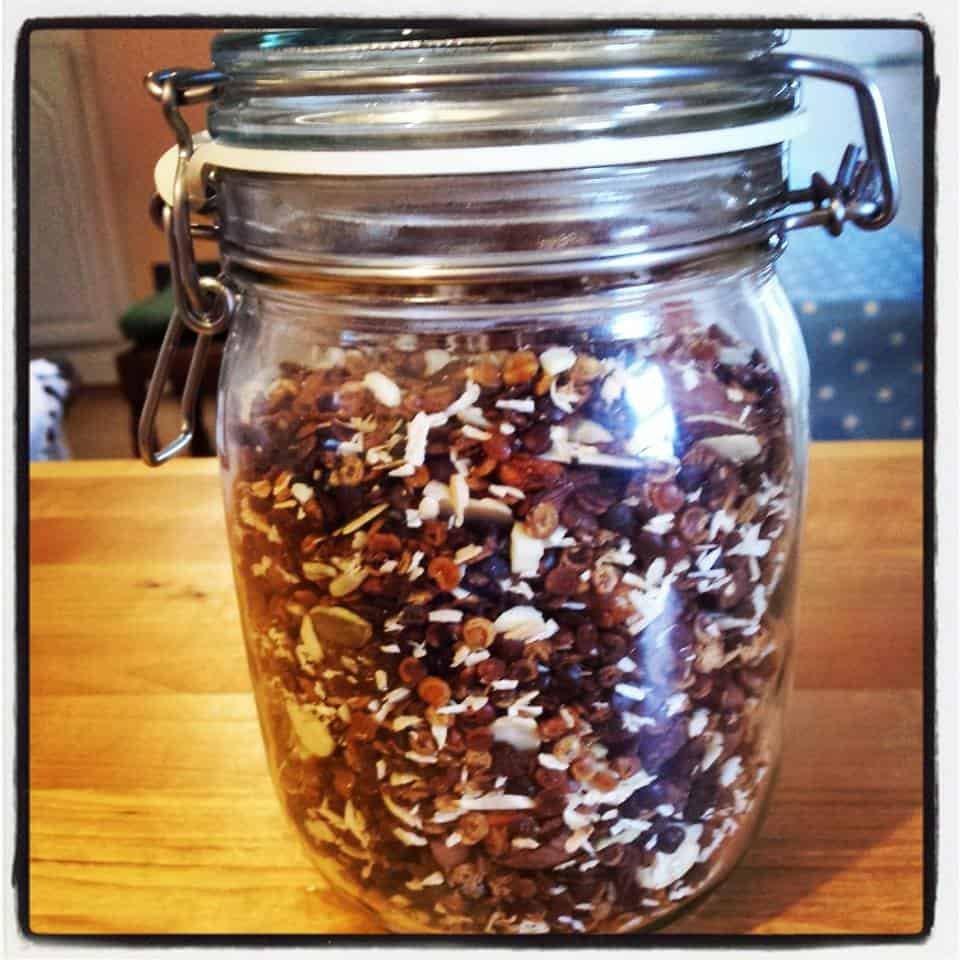 Ingredients
Preheat oven to 150 degrees C.
Add the lentils into a pot of boiling water. Cook for 5 minutes. They go a little see-through. Drain and spread out on a tray to cool. You'll need to wait a while before the next step.
Combine the honey, coconut oil and cinnamon in pot and put on a low heat. When melted together, take off the heat and stir in the cooled lentils.
Spread the mixture out onto two baking trays lined with cooking parchment and cook for 15 minutes.
Add the chopped almonds, stir well and continue cooking. You need to stir them every every 15 mins, for about 1 - 1½ hours, until they turn brown and crispy. I know... effort but worth it.
Add the coconut, flaked almonds and seeds and cook for a final 5 minutes.
When cooled, store in an airtight container.
Instructions
1½ cups dried red lentils
½ cup honey
2 tsp coconut oil
3 tsp ground cinnamon
1 cup almonds, chopped
⅓ cup desiccated coconut
⅓ cup pumpkin seeds
⅓ cup flaked almonds
2 tsp linseeds / flaxseeds
2 tsp ground chia seeds
½ cup raisins

© 2023 Copyright Orla Walsh Nutrition