Jump to recipe
Baked eggs in tomato cups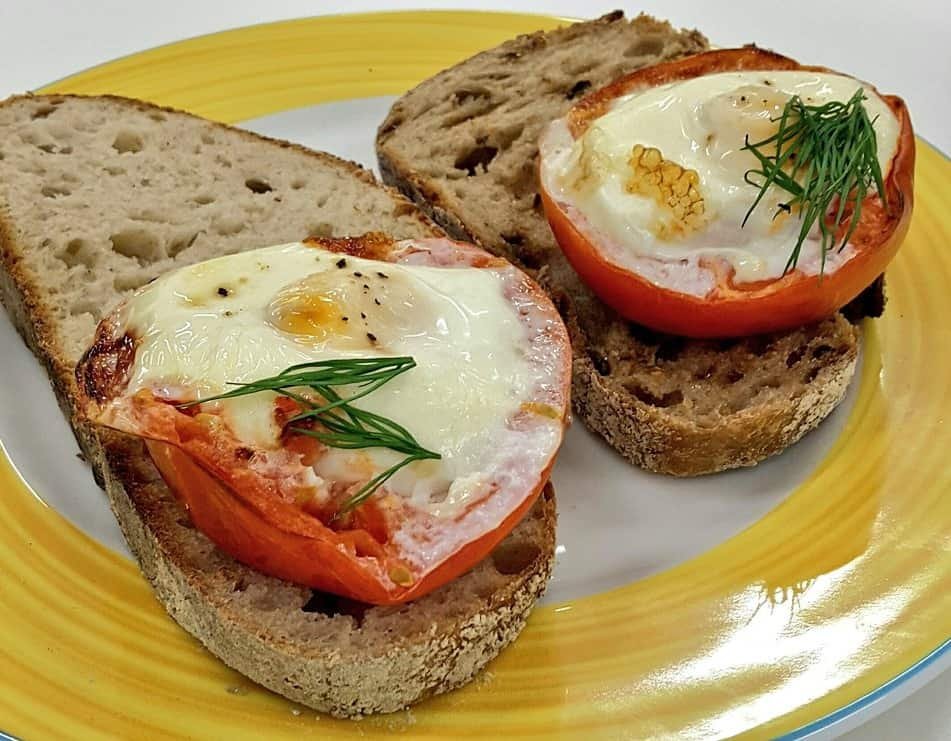 Ingredients
2 large tomatoes,
salt,
pepper,
oil (spray works best),
eggs
Instructions
Preheat the oven to 200 degrees celsius.
Slice the top off your tomatoes. With a spoon scoop out the inside (best eat this and not waste it!!)
Place the tomatoes on a baking tray. Spray with oil and season with a little salt and pepper. (Also lovely with a little thyme, rosemary and garlic).
Bake these for about 30 minutes. (If food prepping, cool, place into an airtight container and store in the fridge until required)
Crack an egg into each tomato. Bake for approx 8 minutes so that the eggs goes firm. Then eat!

© 2023 Copyright Orla Walsh Nutrition