Jump to recipe
Porridge Cake Slices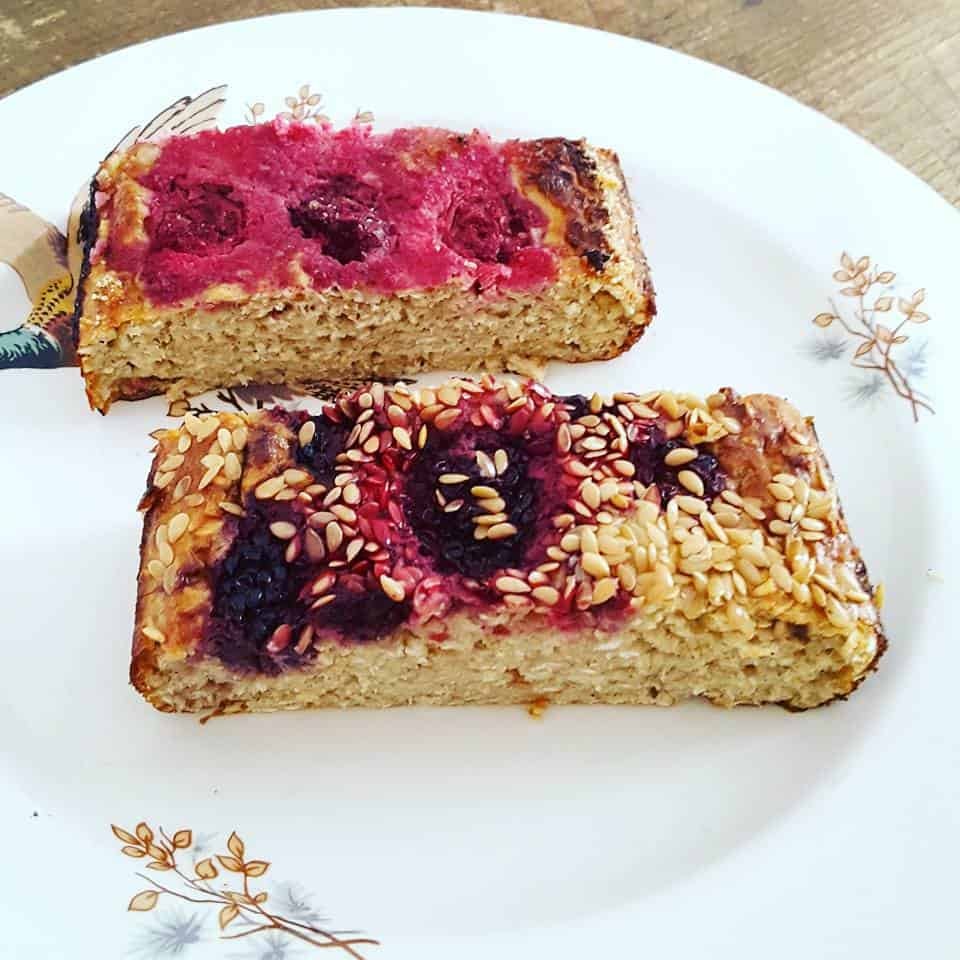 Ingredients
Mix altogether and place in a greased dish.
Bake at 200°C for about 20 min, or until golden brown.
Total batch = 1125kcal and 60g protein (serves ~4 therefore 300kcal and 15g protein). To lower calories use skimmed milk and egg whites.
Eat with yoghurt and berries for a protein rich breakfast (20g) and about 350kcal.
I topped with blackberries & linseeds as well as cherries & ground almonds (used almond extract instead of vanilla).
Instructions
2 cups oats (160g)
3/4 cup milk (180ml),
1 cup skimmed milk powder (70g),
2 eggs,
1 tsp baking powder,
1 tsp vanilla
2 tsp mixed spice.

© 2023 Copyright Orla Walsh Nutrition