Jump to recipe
Chicken in yoghurty, almondy, apple sauce!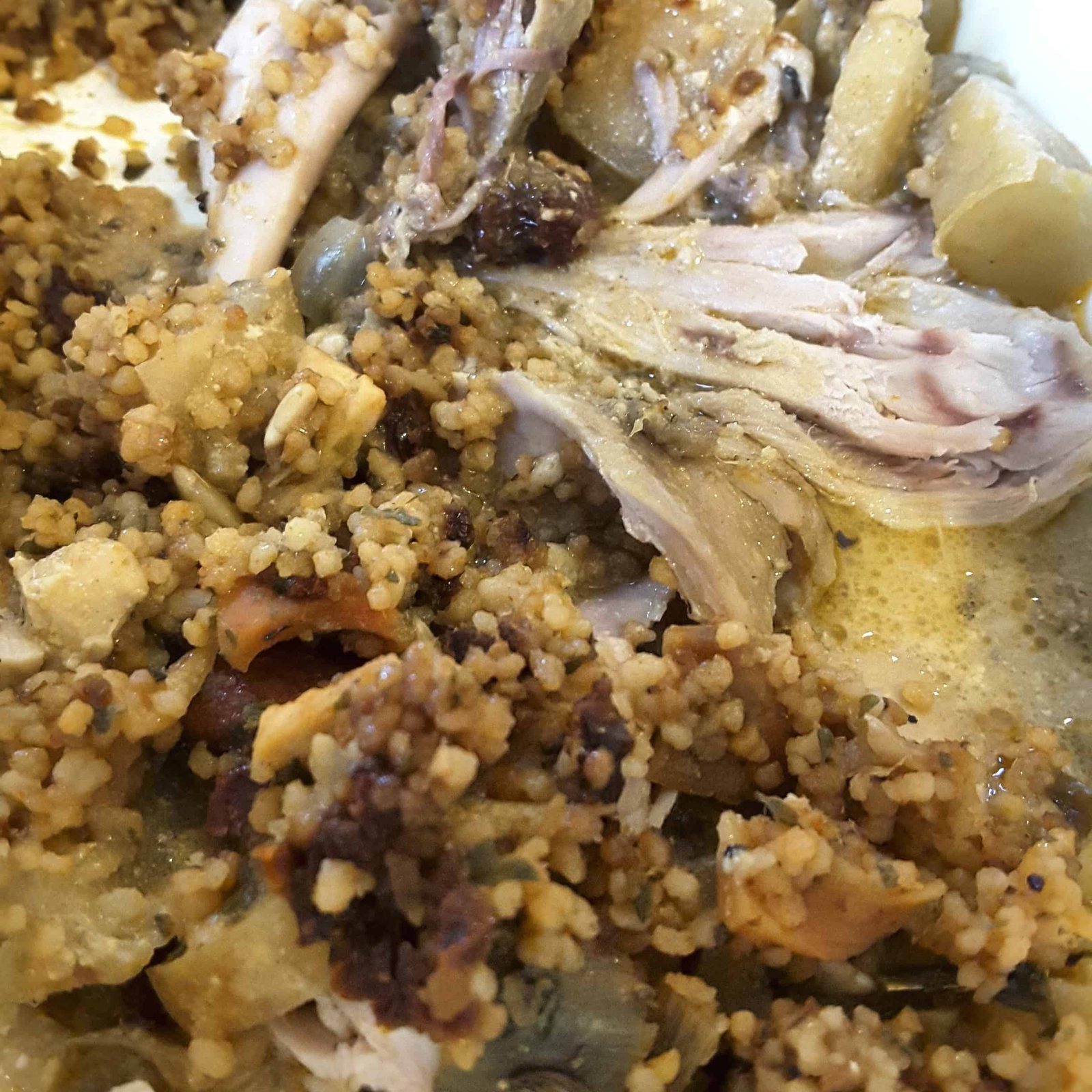 Ingredients
Fry 1 onion with 2 bay leaves, 1/2 stick cinnamon and 4 cloves in 1 tbsp coconut oil for 3 to 4 mins.
Add 900g packet of chicken legs (remove the skin) and cook for another 3 to 4 mins.
Then lower the heat and add 1 tsp of each of the following: garam masala, chilli, crushed garlic, ginger paste.
Season with salt & pepper and add 3 dessert spoons of ground almonds. Continue to cook for about 3 mins.
Now add in 1/2 tub (large) natural yoghurt and 3 sliced apples as well as 1 tbsp fresh coriander.
Cook for a further 15 minutes (or place in your slow cooked on low for a few hours).
Serve with flaked almonds and some more fresh coriander.
Instructions
1 onion
2 bay leaves
1/2 stick cinnamon
4 cloves
1 tbsp coconut oil
900g (large packet - doesn't have to be exact) chicken legs/thighs (remove skin)
1 tsp garam masala
1 tsp chilli
1 tsp ginger paste/ 1 inch ginger grated
2 cloves garlic, crushed
3 dessert spoons ground almond
salt & pepper
3 apples sliced
1/2 large tub natural yoghurt
Flaked almonds
Fresh coriander
(serve with couscous/ quinoa/ bulgur)

© 2023 Copyright Orla Walsh Nutrition