Jump to recipe
Chicken Cashew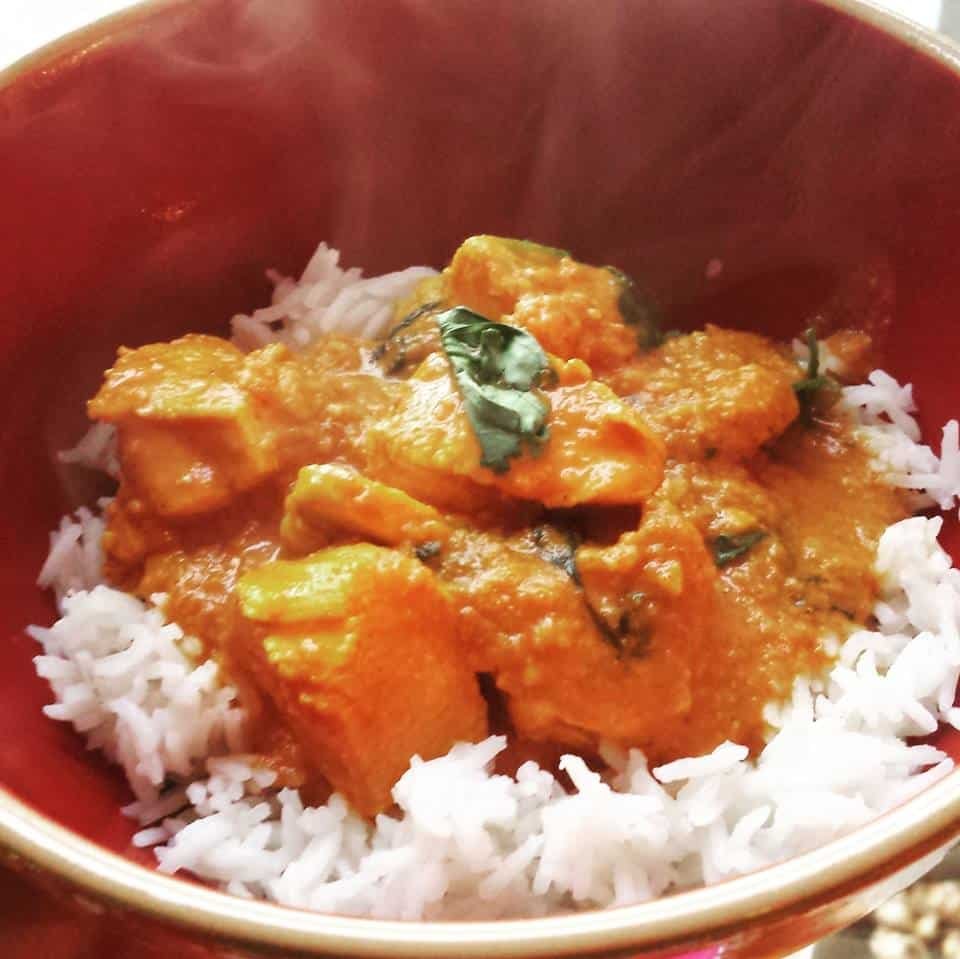 Ingredients
Put your rice on to cook, see back of pack. 50g is a sml portion, 75g med and 100g lrg.
Step 1: Put the onion, tomato puree, cashews, garam masala, garlic, chilli, lemon juice, turmeric, salt and yoghurt into a food processor and blend.
Step 2: Add 1 tbsp of rapeseed oil to a pan. Add in the mixture and cook for 2 mins.
Step 3: Add in the chicken (cubed) and cook for about 1 minute, making sure it's all nicely coated.
Step 4: Add in the mushrooms and water. Bring to simmering point. Cover and cook for 10 mins.
Step 5: Add in the fresh coriander and serve.
Instructions
2 medium onions,
2 tbsp tomato puree,
4 chicken breasts,
50g cashews,
1.5 tsp garam masala ,
2 cloves garlic crushed,
1 tsp chilli powder,
juice of half a lemon,
1/2 tsp turmeric,
1 tsp salt,
1 tbsp natural yoghurt,
fresh corinader,
1 pack of mushrooms (about 200g),
300ml of water,
1 tbsp rapeseed oil.

© 2023 Copyright Orla Walsh Nutrition