Jump to recipe
Baked Avocado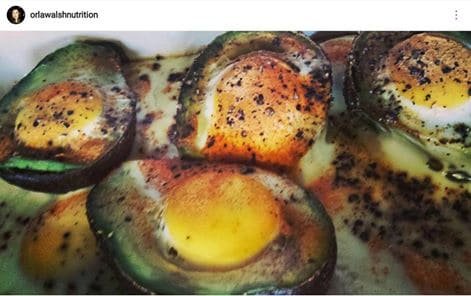 Ingredients
Salsa:
Chop and mix: cherry tomatoes, coriander, onion (I use the green part of scallions here as I find them easier to digest), lime juice and black pepper.
For the eggs:
1 avocado, halved and the stone removed and 2 small to medium sized eggs
Preheat the oven to 210ºC. Scoop out some of each avocado half to make a dish for the egg (could add the extra bits into the salsa).
Place each avocado in an open proof dish. Crack one egg into one half, and the other into the other half! Bake for about 20 minutes.
Instructions
Avocado
Eggs
Cherry tomatoes
Coriander
Onion
1 lime
Black Pepper

© 2023 Copyright Orla Walsh Nutrition