Jump to recipe
Parfait!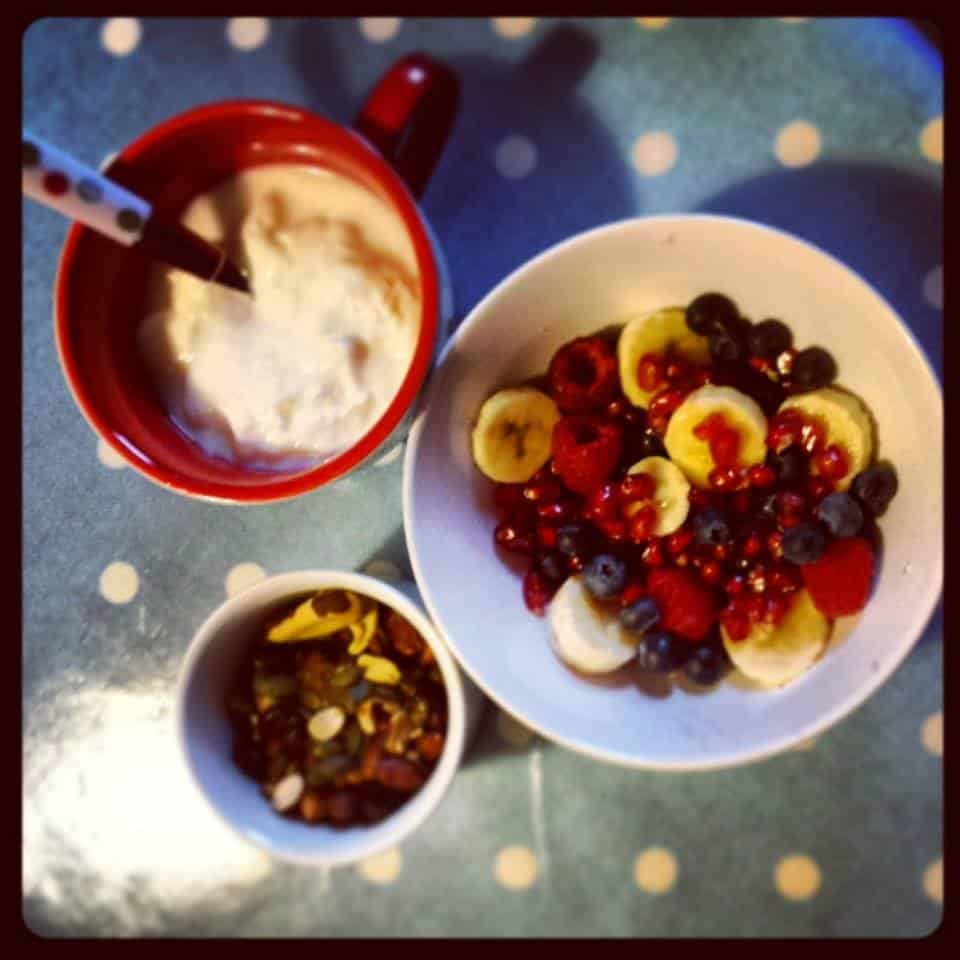 Ingredients
Simple: lob into a bowl and munch away!
Other bits to note:
Any one food has only some much nutrition to offer you... so be sure to choose different nuts and seeds with every snack! Such as brazil, almond, walnut, pumpkin, sesame, poppy, chia, flaxseed, peanut, hazelnut, etc...
When it comes to fruit - eat a rainbow! Aim to include lots of different colours of fruit into your diet daily – orange/ yellow, white, red, green and blue/ black/ purple.
Why not try one of the following combinations;
Instructions
Raspberries, pear, natural yoghurt, almond extract, flaked almonds or
Grated apple, raisins, mixed spice and walnuts or
Banana, cinnamon, pecans or
Strawberries and flaked coconut or
Blueberries, vanilla extract and sunflower seeds.

© 2023 Copyright Orla Walsh Nutrition