Jump to recipe
Mediterranean style turkey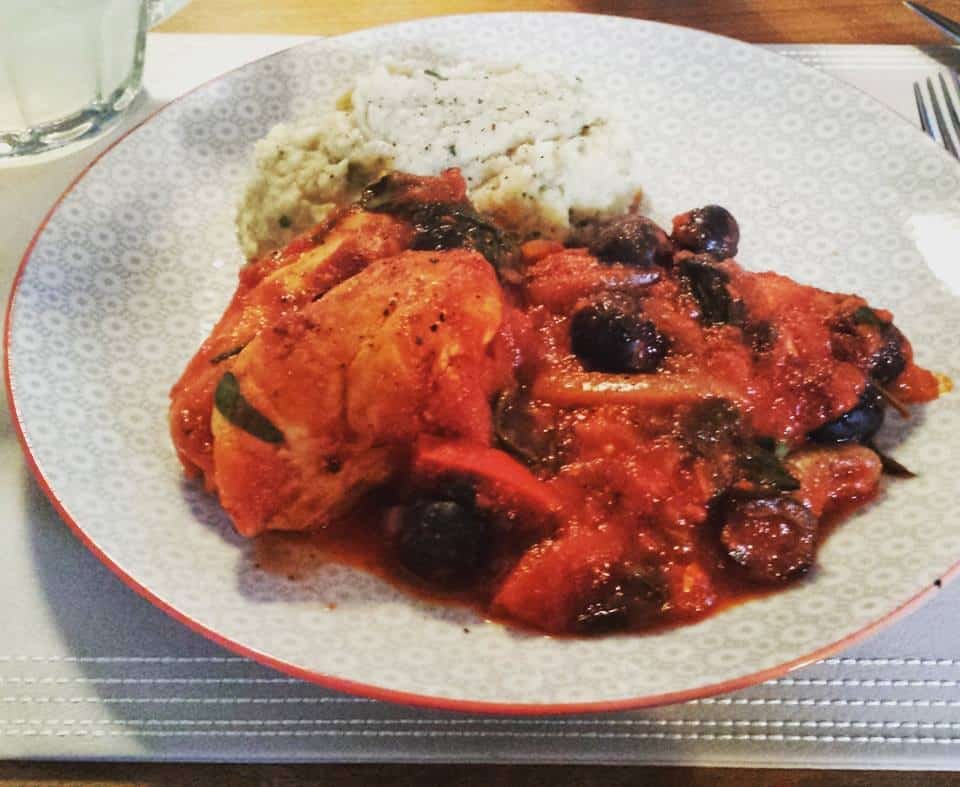 Ingredients
Add 1tbsp of rapeseed to a pan. Place on a high heat and fry the turkey breasts for 2-3 minutes on both sides. Set aside.
Next, fry the onion for a few minutes add then add the garlic, chilli and the red peppers. After a couple of minutes, add the passata and tomatoes, olives and dried herbs. Season with the salt, pepper and the honey (takes the edge off) and cook on a medium heat for 30 minutes.
Just before serving, stir through the spinach. At the last second, add the mozzarella.
Serve with some butter beans mash!
Enjoy!
Instructions
4 turkey breasts
1 carton of passata (500ml)
1 tin plum tomatoes
2 red peppers, sliced
1 red onion, finely slices
3 cloves garlic, crushed
1 small chilli - diced
2 tsp mixed herbs, dried
1 tsp honey
1/2 bag of fresh spinach
150g black olives, pitted
Salt and Pepper
1 tbsp rapeseed oil
mozzarella light - 1 ball sliced

© 2023 Copyright Orla Walsh Nutrition