Jump to recipe
Flapjacks made from heart healthy ingredients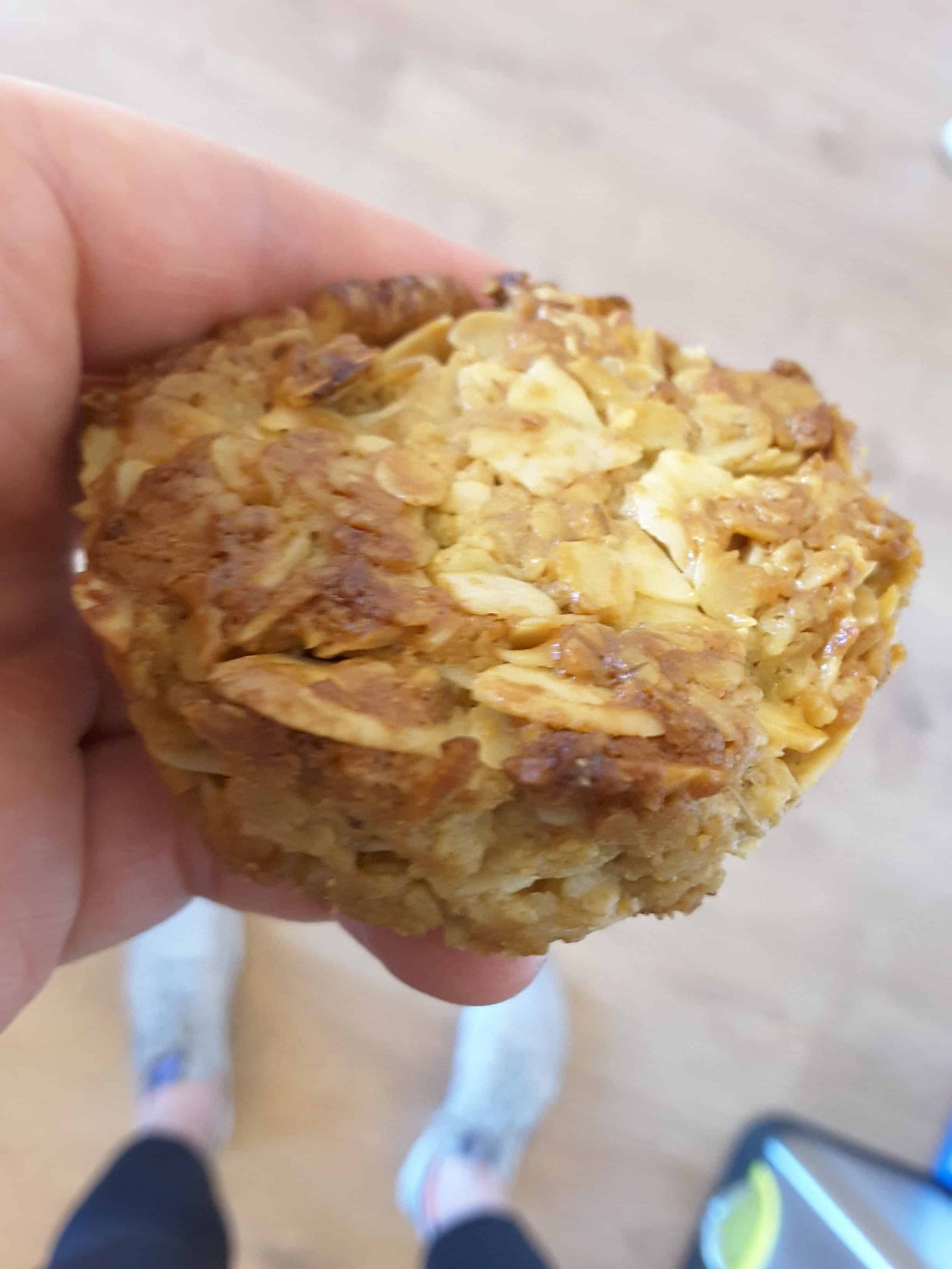 Ingredients
Preheat your oven to 175 degrees Celsius.
Place your saucepan on a flat weighing scales (or use a microwavable bowl to melt in the microwave) and weigh out 100g rapeseed oil, 100g peanut butter and 100g honey. Melt on a low heat.
Then put the pot back on the scales and add in a few drops of vanilla essence, 100g flaked almonds, 100g walnuts and 200g oats. Mix the dry with the wet.
Grease a muffin tray (I used a silicon one for ease) and squish the ingredients into the individual sections.
Bake for about 20 minutes or until golden brown. Allow to cool before you eat them!
Instructions
100ml rapeseed oil
100g peanut butter
100g honey
200g oats
100g walnuts
100g flaked almonds
vanilla essence.

© 2023 Copyright Orla Walsh Nutrition